in the studio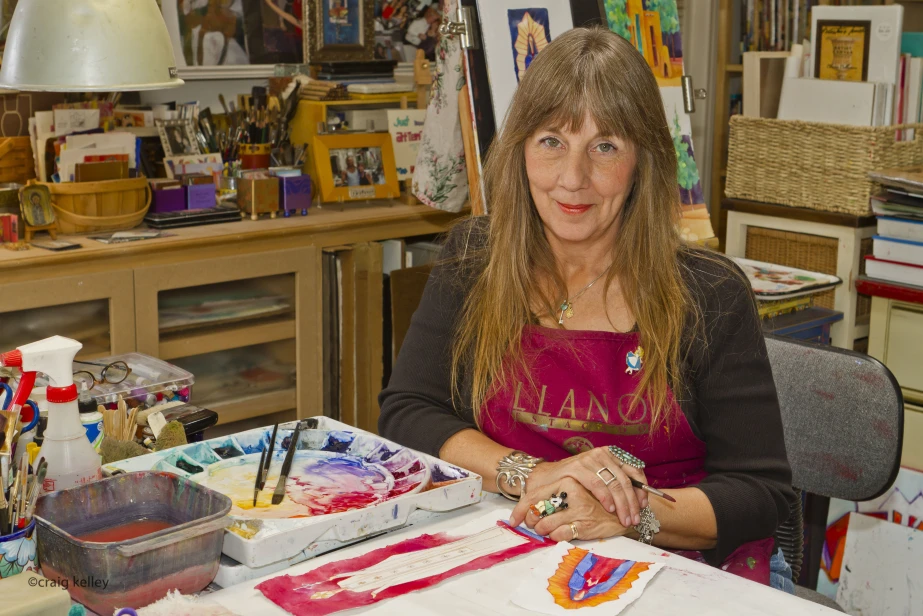 Renee Steger Simpson in her studio working on one of the Saints.
(photo by craig kelley – notsoseriousproductions.)
ARTIST STATEMENT –
I was raised with an artistic influence mostly from my grandfather who was a prolific painter. From early childhood I was permitted to play in his studio. I also spent a great deal of time watching and absorbing the details of the people and places around me, which has been a continuous source of inspiration in my life as well as my work.
Travel has also contributed great inspiration in my work. Through time spent in northern New Mexico, and several commissioned trips to Italy, France, and Spain, the saints came to life for me, and the impact of simplicity forever impacted my work as an artist.
With my expressions of life through color and shape I hope to release emotion and add a quality to the spirited side of life that often escapes us! My work evolves from various painting mediums to altered art or whatever I find necessary to express the subject in the way I see it – my portfolio includes the saints – the landscape – symbolism – my take on people which started with the snooty women series in 1992 and includes my latest series painted from impromptu moments – "the impromptu series" also I love painting flowers – "one should always have flowers" – abstract and the passion for found art!!!!!!
let's connect! follow me below or send me a message …
(preferably with some chocolate too!)